Strategy planning for revenue growth determines whom you sell to, what you say to them and how you deliver the value promised.We identify where your biggest opportunities for growth are and the unique advantages inherent to your products/services. We work to adjust your messaging ensuring you provide the best showcase of your offerings then define what pre- and post-sale activities you need to maximize your advantages and deliver your unique messages convincingly. Provide insight into what investment, employment, and revenue forecasting should look like.
Provide strategic assessment, identify which sales processes should be applied to find, close and retain business in your target markets. Identify ways to use the least cost resources and simplest processes to deliver the value that customers demand. Determine whether to sell direct, specialize, engage partners or add an inside sales team. Manage and adjust how these resources should be deployed. Sales organizational structure is a direct reflection of your goals, market opportunities and the types of sales vehicles are needed to execute.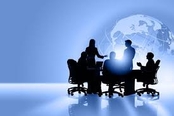 Why Business Consulting Is Essential
Success in this transformation requires an ROI-centric approach to selling — focused on solving customer business problems. To succeed, sales organizations need to:
Balance new business acquisition with maintenance and cross-selling in existing accounts
Find the right mix of specialists vs. generalists
Focus reps on sales growth by offloading low-value activities
Technology sales especially require a successful services-led sales transformation requires a sophisticated approach to account management and sales efficiency.
Currently, many companies put their least experienced sellers on the most difficult task — prospecting for new business. In this sink-or-swim environment, productivity is low and turnover is high. New customers in a complex sale are far less likely to buy from inexperienced reps. A more efficient model is to have senior reps both farm the existing customer base and hunt for net new business. Senior sellers can provide mentorship and guidance to junior reps to improve overall performance against new business targets.
Building a solutions business can increase sales costs, especially when sales specialists are added to supplement sales capabilities. You need to integrate as much of the portfolio in generalist-led core business as is possible and maintain an appropriate ratio of specialist sales headcount.
When selling solutions, account managers need to assist with some level of implementation to help drive retention and create cross-sell and up-sell opportunities. However, too much time spent on this support activity will decrease productivity and cut into selling time. Allocating non-sales resources to low-value activities such as proposal development, risk review, pricing and quoting will allow sales reps to focus on closing more business.
Selling solutions often requires a multi-channel approach, combining one or more of direct, indirect, channels, partners and telesales resources to maximize sales efficiency. Technology companies need to assess which channels work best for their solutions and invest accordingly
EAC provides a highly qualified team to streamline your company and enhance performance. By bringing in our consultant team for independent review, sales training, communications training, mentoring, and overall accountability we help your company Engage, Scale, and get Revenue. We maximize your companies efficiency while reducing risk.
Our solutions include: Long and Short - Term Consulting - Click Here to Inquire
Revenue Growth Strategy: Target the right opportunities with the right value.
Coverage: Align sales resources with your market opportunities.
Organization and Job Design: Enable both focus and collaboration to maximize effectiveness.
Benchmarking: Make decisions with confidence based on facts and experienced-based interpretation
Territory Design: Maximize growth through account penetration and conversion.
Quotas: Set and allocate the number based on historical and potential sales.
Compensation: Align compensation with company goals and sales strategy.
Change Management: Ensure your strategy gets implemented.
Sales Operations: Rise above reactive, tactical problems to tackle the bigger charter
of sales ROI.
Your Key To Business Efficiency and Profitability
Inception to Retention | Spec to Tech