David is intimately involved in the retail commercial real estate markets. A (former) Marine, David adheres to procedures, precision, and thorough execution in all aspects of business. His attention to detail, honesty, and drive to understand the workings of every transaction inside and out, make him an incredible resource to his clients.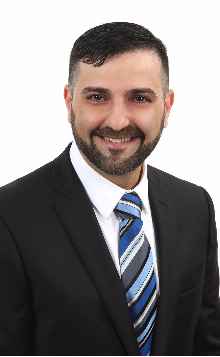 Brokerage Services
Landlord Representation
Tenant Representation
Buyer Representation
Affiliations
National Association of Realtors
Connecticut Association of Realtors
Fairfield Board of Realtors
"Davids honesty, integrity, attention to detail, and desire to educate himself in all aspects of his profession make him an ideal addition to the EAC Team"
Andreas Senie
Managing Partner, EAC Properties
Address:
572 White Plains Road
Trumbull, Ct
Email:
David@EAC-Properties.com
Current Position:
Senior Associate, Realtor